Transform your customer experience
BidClips helps service businesses provide a best-in-class customer experience. With online booking, messaging, estimates, and payments all-in-one place – it's easy to sell more jobs online.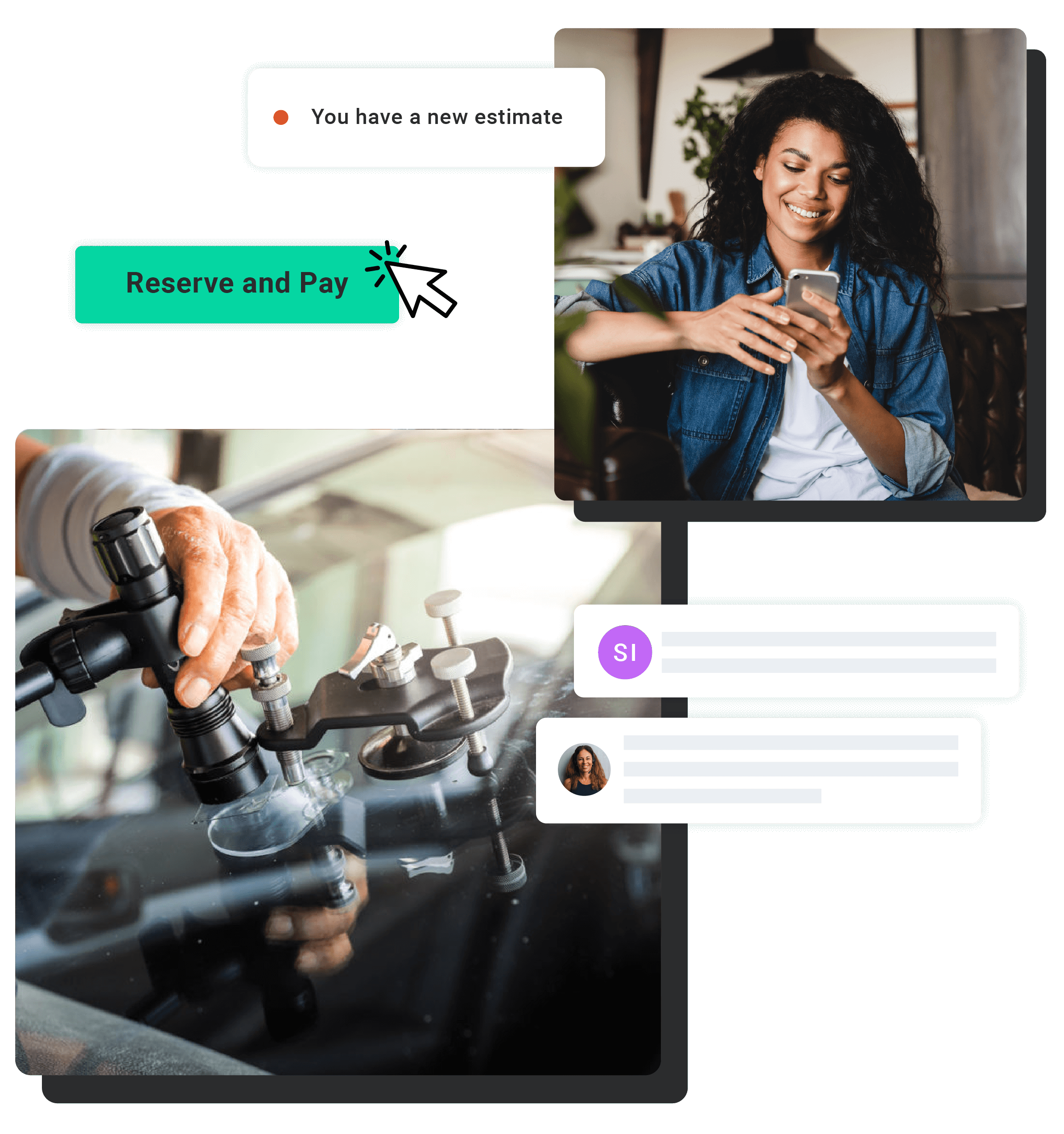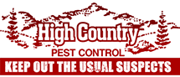 Build better customer relationships
With an all-in-one customer relationship platform, BidClips helps you connect with modern customers and provide better customer service.
Online booking with down payment and upsell options

Communication via email and text – stored all-in-one place

Easily search past customer interactions to provide better service
"It is providing a better customer experience for customers that don't want to request quotes over the phone and relieves the number of calls my staff takes." - Matt W., Owner, A-Rite Glass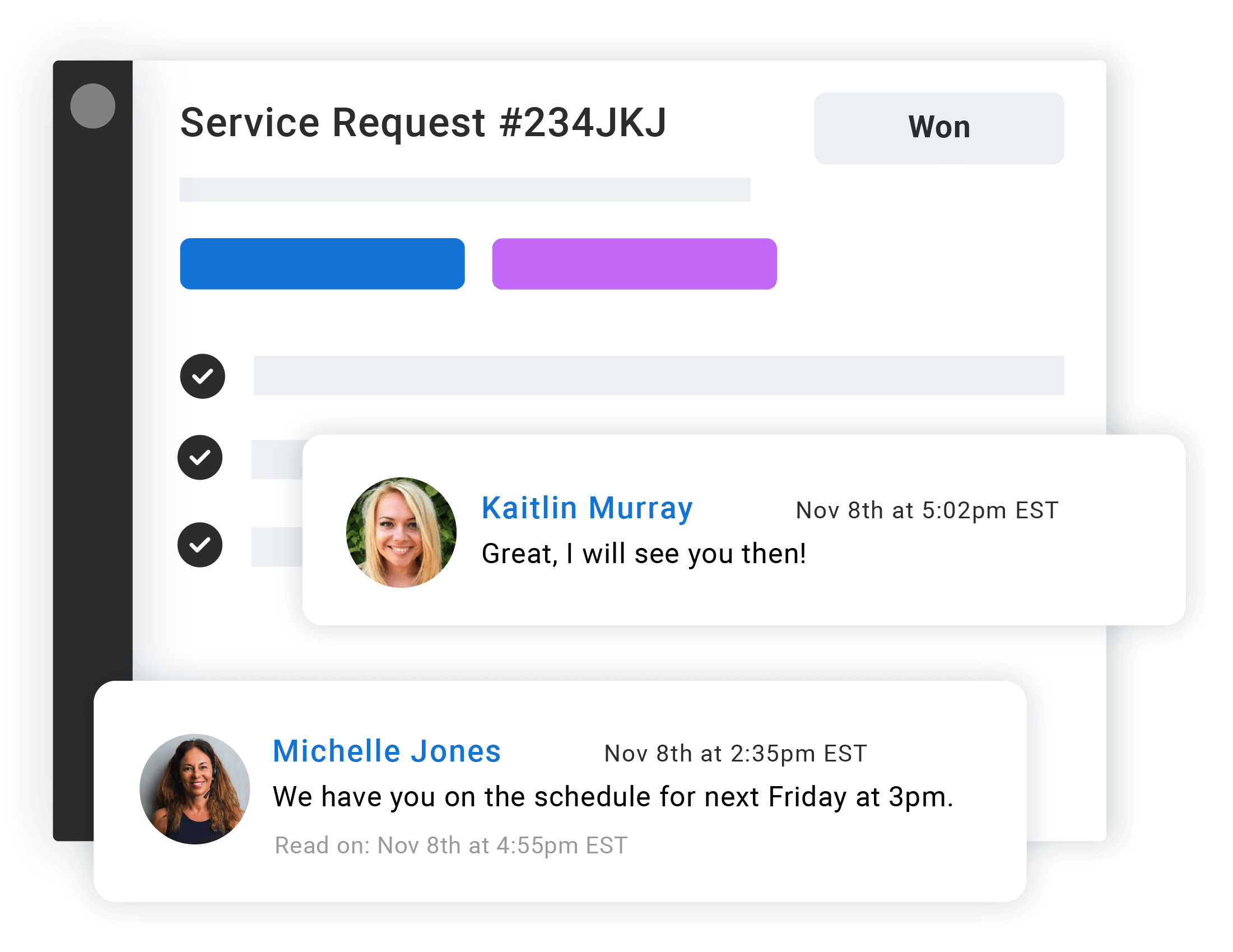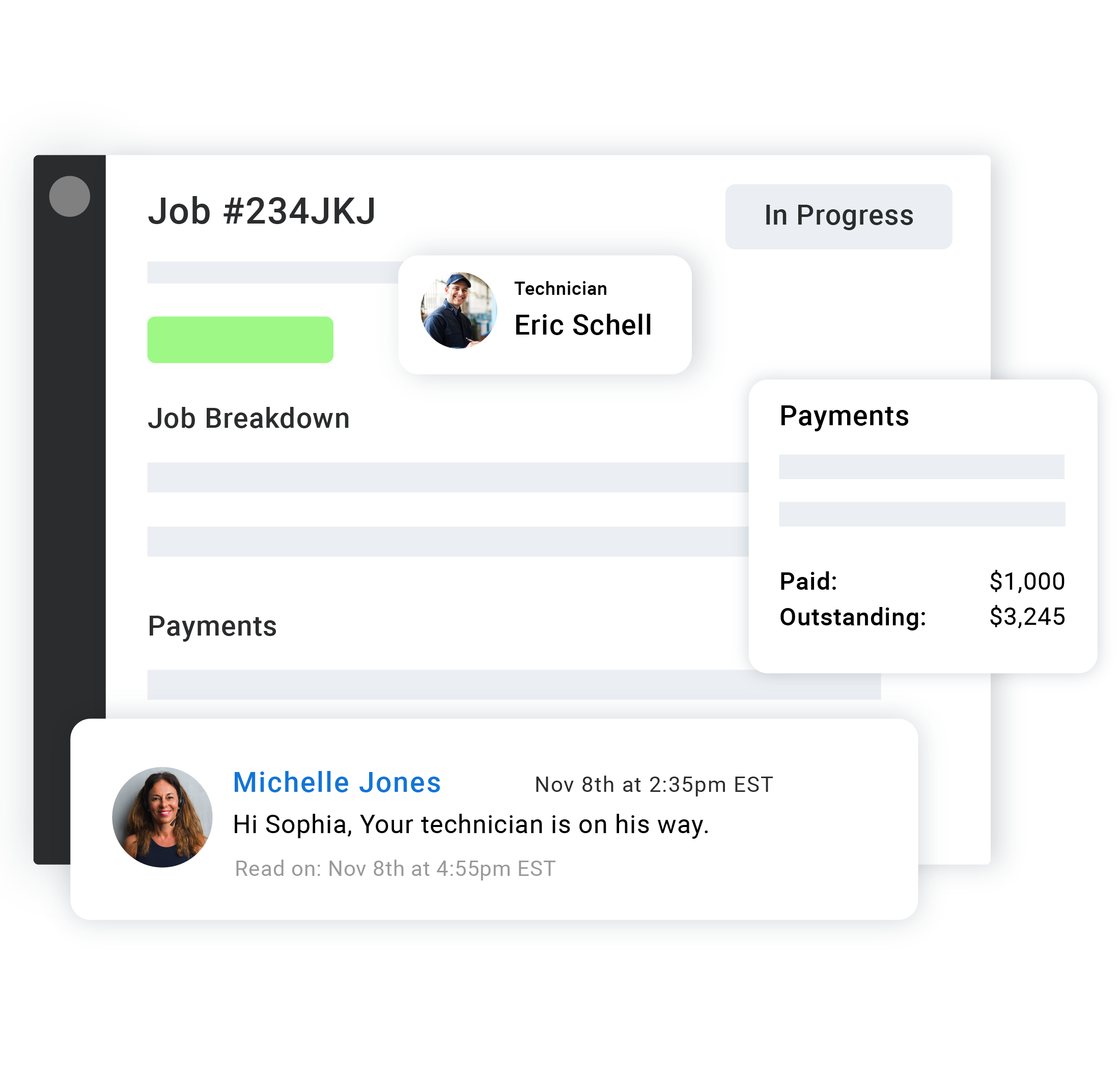 Ditch pen and paper – organize your business online
Our modern, cloud based software helps your team work together to keep track of jobs from initial request to completion.
Assignments and tags help jobs stay on track.

Internal notes and automated tasks help your team stay organized

Easily collect payments online
"We save so much time and expense by working with our customers through BidClips and each of our team members enjoys the workflow" - Philip S, Owner, Glass Doctor
Quote faster than your competitors
With estimate templates and built-in profit margin, BidClips makes it easy for your team to quote quickly and accurately.
Send quotes with pictures and videos to stand out from the competition

Quote faster and more accurately with profit margin built-in

Automated communication workflows help you follow-up with every estimate
"I love that the customer has the option to choose mobile or in shop and see that price difference."- Stephanie A., Owner, Eagle Auto Glass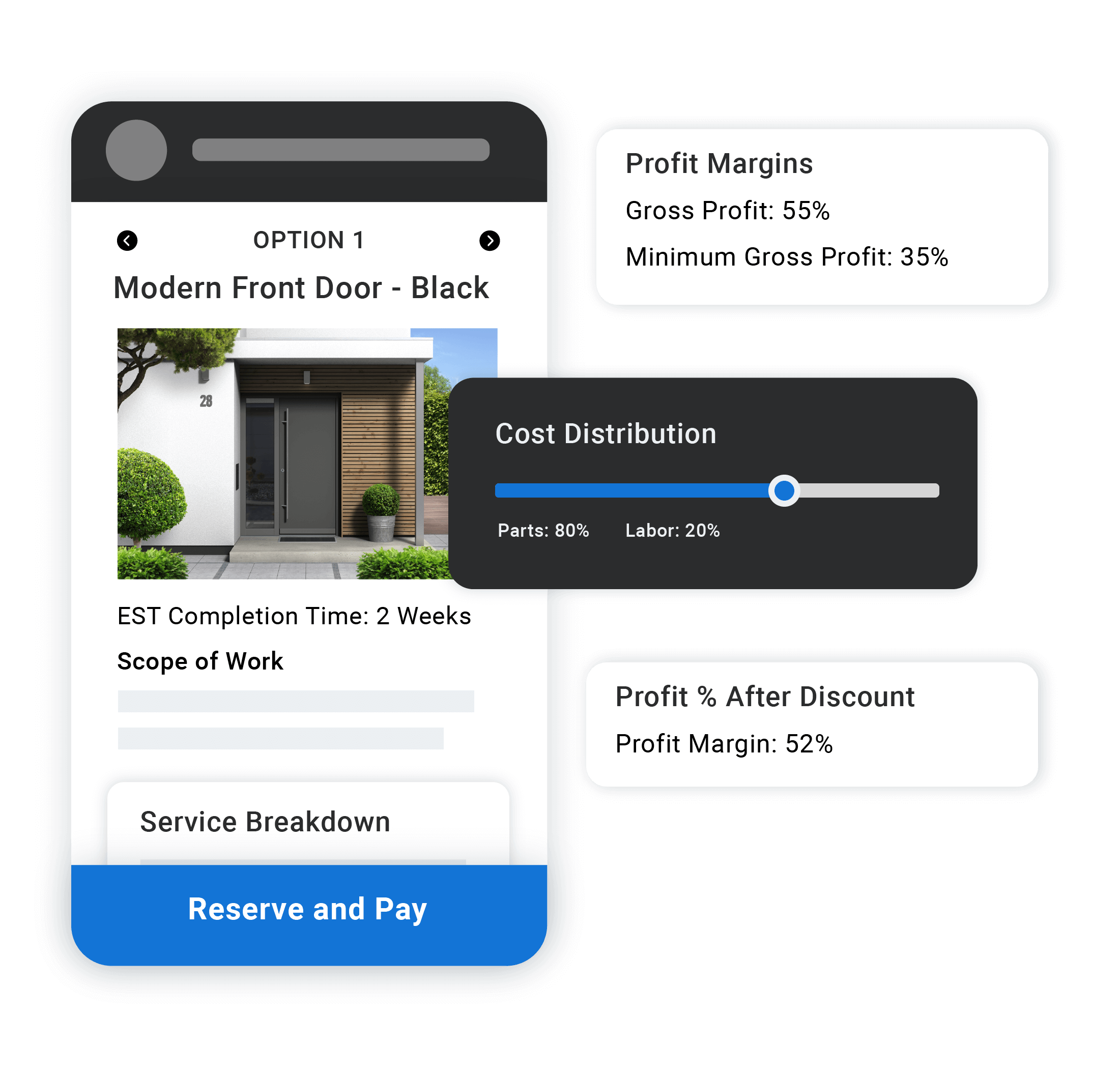 Industries
Service pros like you trust us to grow their businesses
Features
Everything you need to sell jobs
The all-in-one solution to managing your business and growing your customer base.
Learn why more home service pros choose BidClips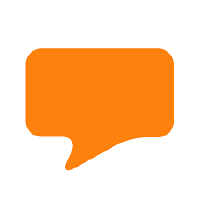 "From an owner's perspective, its fantastic seeing the emails come in at 7, 8 and 9pm where a customer booked their job and paid their deposit online… Job sold. Money in the bank."
"Customers love the look and feel of how our bids are presented. Automated follow-ups can produce up to 15% sales from what would normally be written off as "not our customer."
"I love the automated follow-up feature. The follow-ups are pre-scheduled. Your customer is receiving a follow-up on a previously bid job while you are working on new bids."
"We sometimes wake up to an inbox with a couple of closed jobs. That's a pretty cool feeling."
"It multiplies the time of the people that we have in the office while still delivering a really high customer experience"
Ready to get started?

Learn how BidClips helps service businesses connect with customers and sell more jobs.